공지사항
Luxury Ergonomic Workstation [Three-D desk]
작성자 Admin(admin) 시간 2020-03-19 17:28:35
첨부파일 :

We are pleased to announce that KIMES2020 (International Medical Equipment Exhibition)
scheduled to participate by Three-D desk (Yoon Ergonomics), was canceled due to the corona virus as follows.
http://www.kimes.kr/eng/index.asp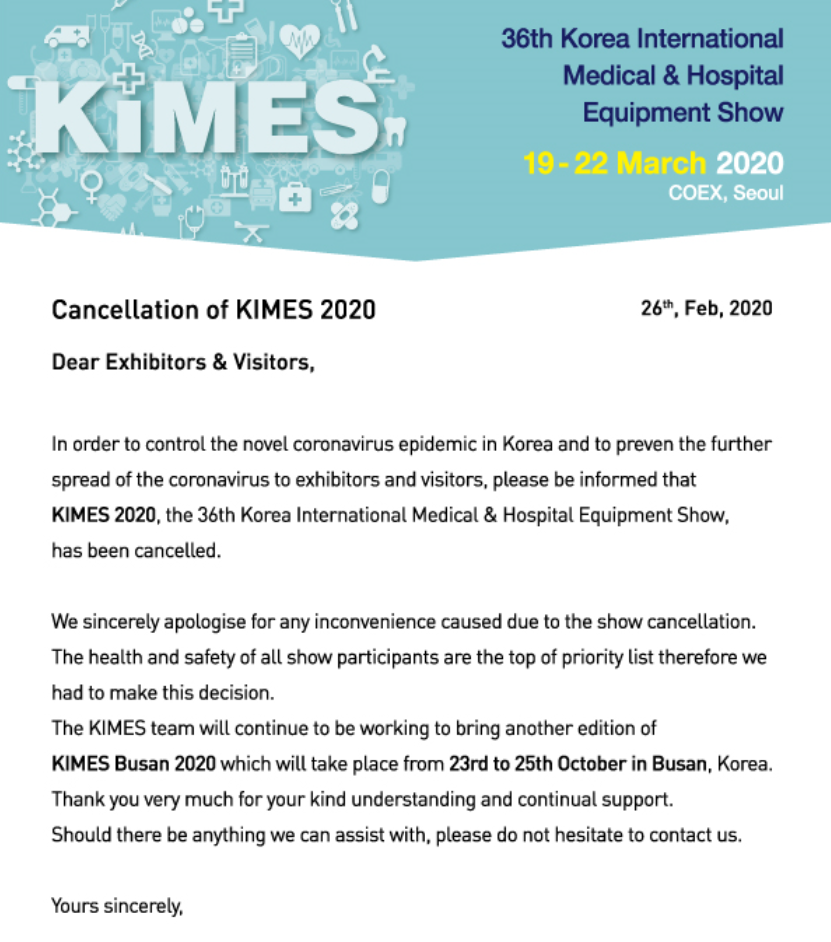 We are deeply sorry for the cancellation of the exhibition due to the corona virus.
See you at the KIMES next year.

Thank you.