공지사항
Luxury Ergonomic Workstation [Three-D desk]
작성자 Admin(admin) 시간 2021-03-23 23:25:34
첨부파일 :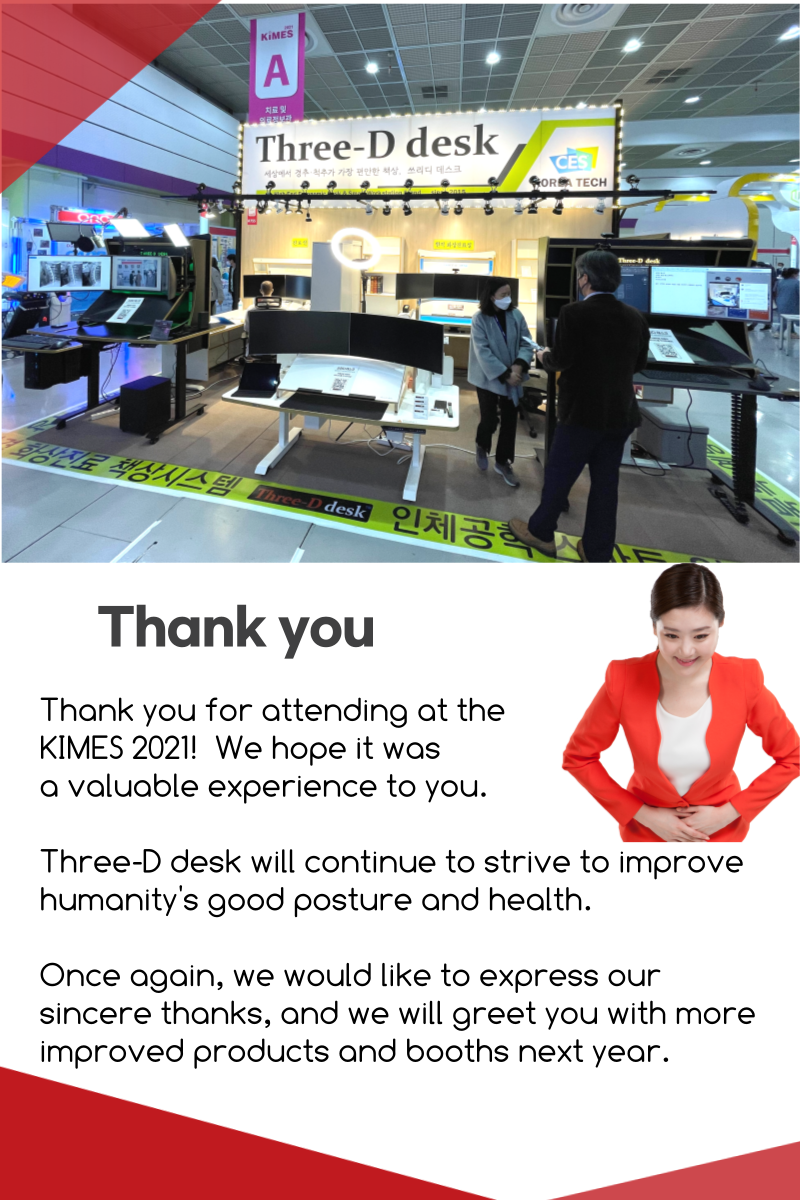 Thank you for attending at the  KIMES 2021! We hope it was a valuable experience to you.
Three-D desk will continue to strive to improve humanity's good posture and health.
Once again, we would like to express our sincere thanks, and we will greet you with more improved products and booths next year.
If you have any questions about the product, Don't hesitate to contact us anytime.
Thank you.
- Three-D desk, by Yoon Ergonomics -